Legacy Dyna Supplement Kit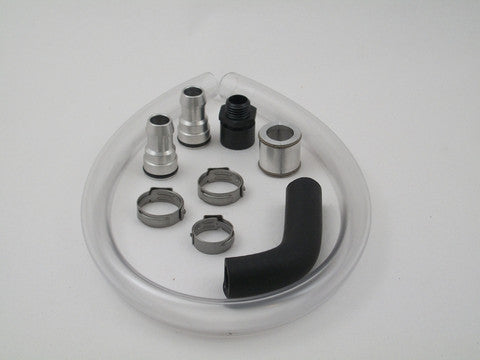 All Scavenger and supplement kits include:
A 30-Day 100% Satisfaction Guarantee!
Toll-Free Help Just a Phone Call Away
Comprehensive Instruction Guide
Demonstrational DVD
Scavenger Logo Sticker
If you already have a Scavenger, this supplement kit will let you use it with the following motorcycles:

1999 - 2005 Dyna
1999 - 2006 Road King
1999 - 2006 Touring
The female fitting with male pipe threads is CNC machined out of 1018 steel and finished with a black oxide coating. The springs are made of stainless steel. The return line hose is a molded, high strength textile braid rubber hose. The hose clamps are Oetiker stainless steel stepless clamps. The exit hose is a quality PVC hose and it is all made in the USA.
*Flat rate shipping charge of $8.99 for US, $12.99 Alaska, Hawaii and Canada, and $19.99 International